Finally... the port wing is glued into place. I gooped tube glue generously on the wing spars before sliding the wings into place and then used Tamiya Extra Thin to achieve a good bond all around the wing/fuse joint.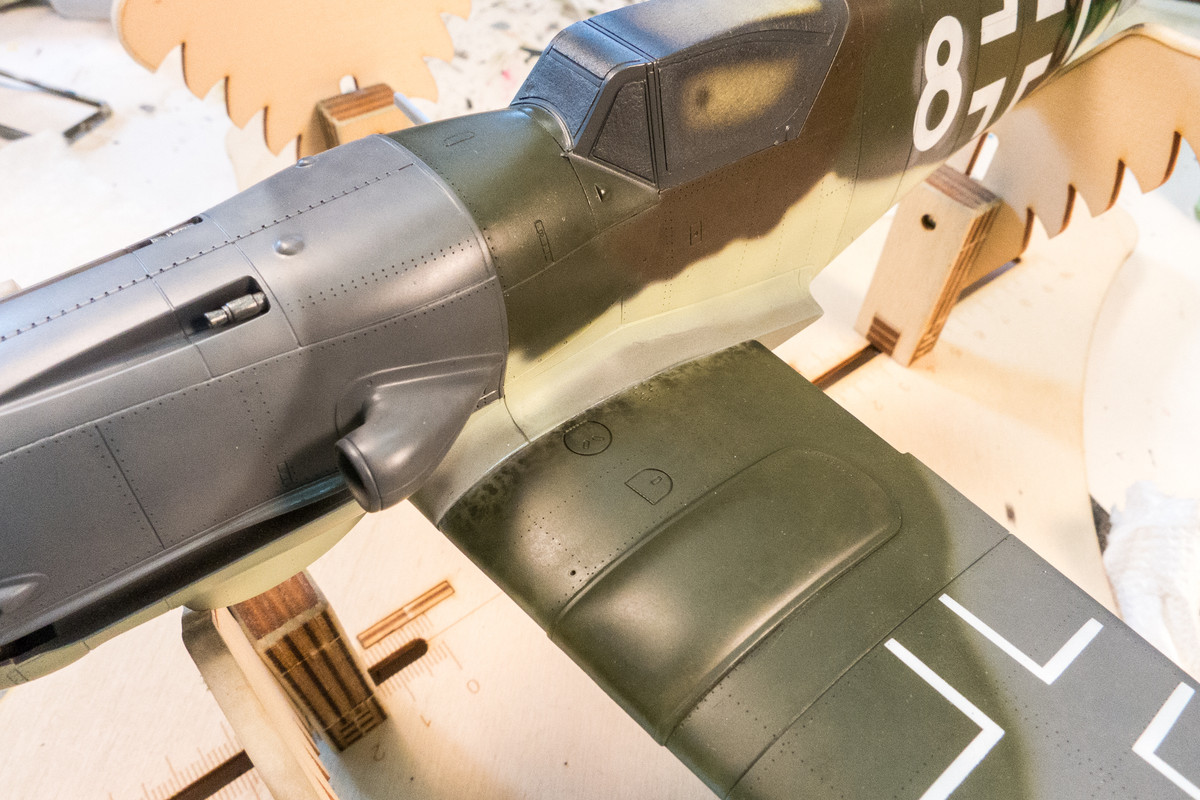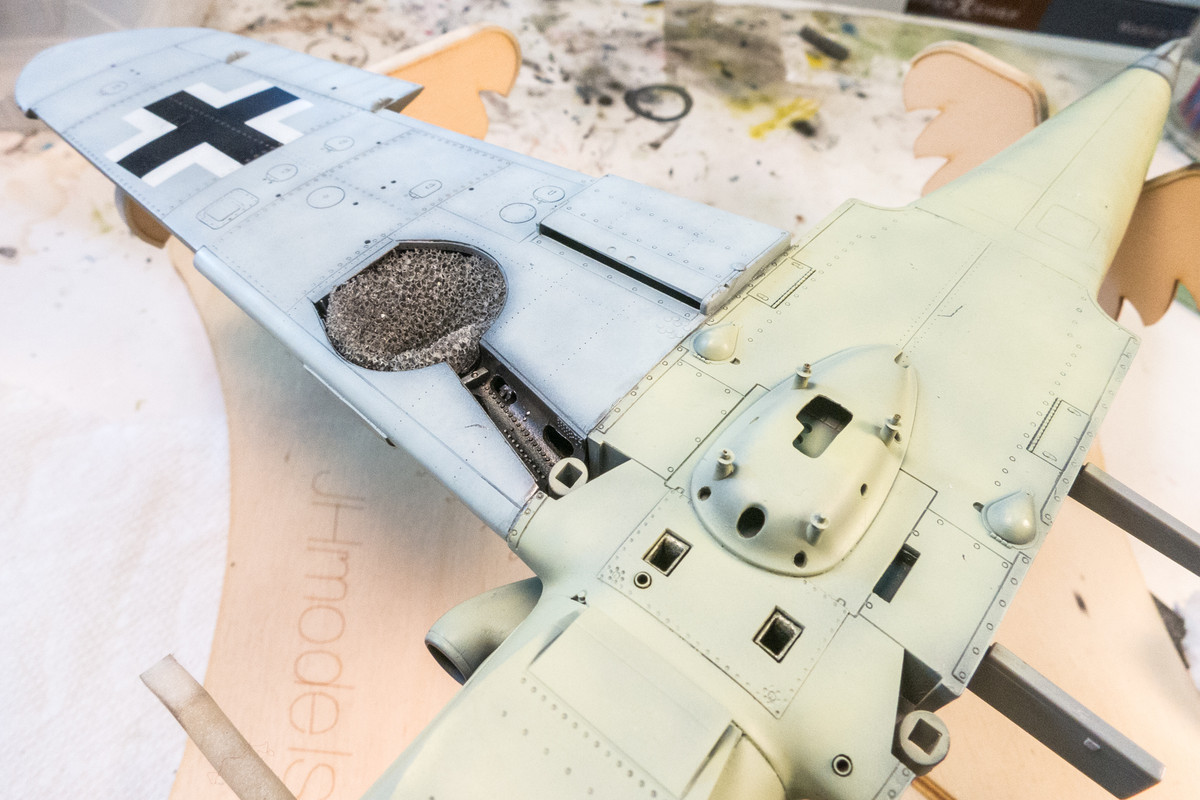 Same deal for the starboard side. I'll have to let this cure completely before I start cleaning up the joints.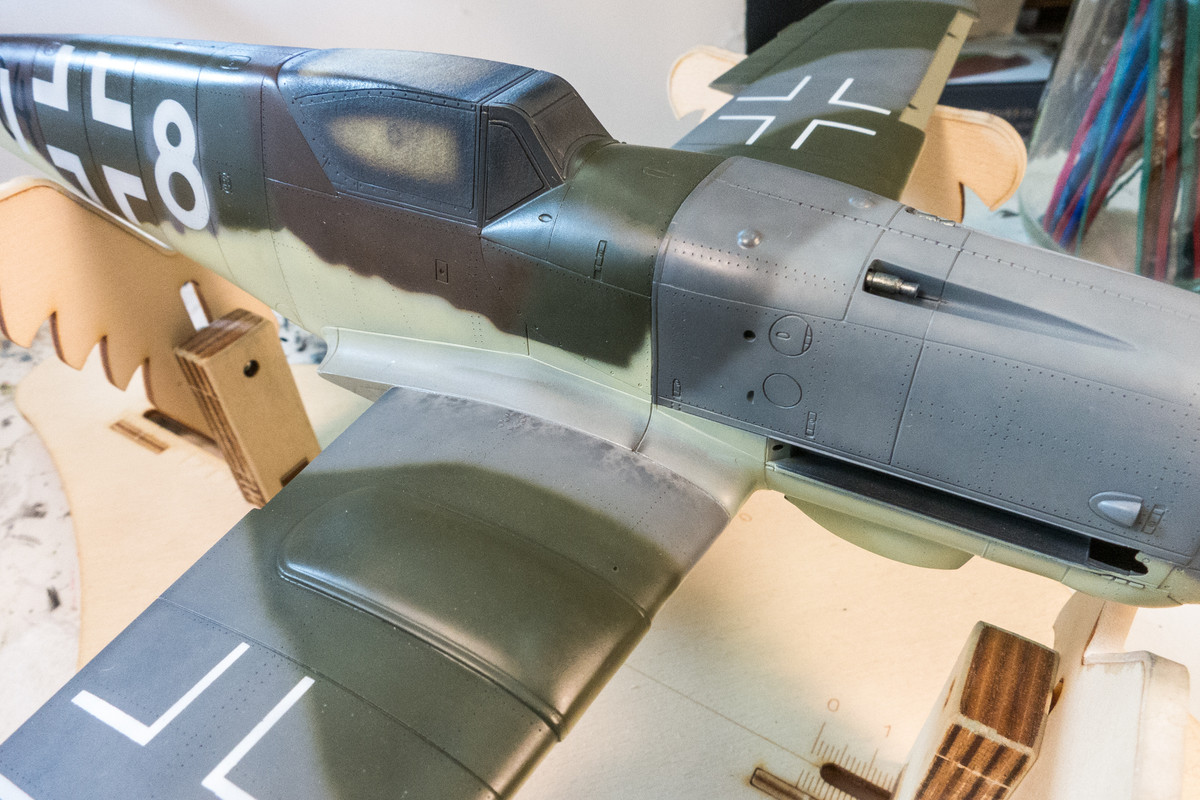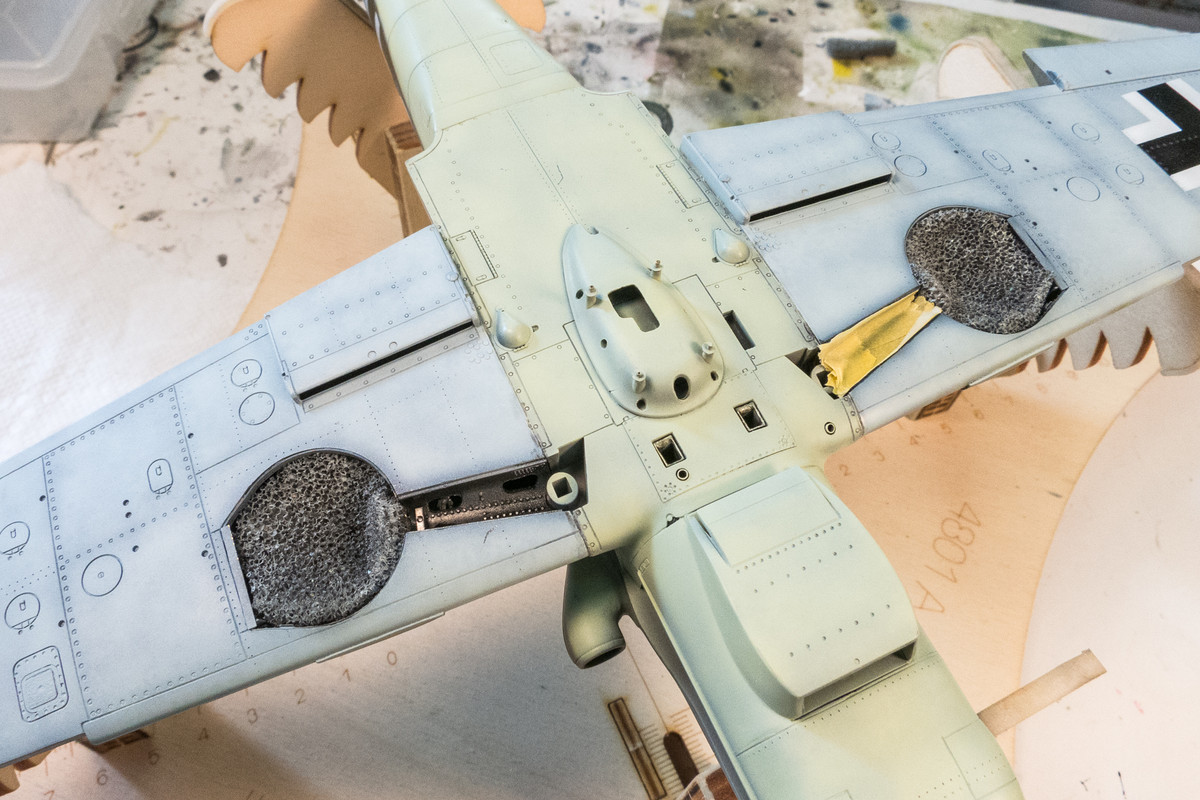 In the meantime, a sneak peak of some of the other painted components put into place.