Time to inspect a new aftermarket item. This is the Aires Wheel Well set for the 190D. Aires casts some of the most intricate resin bits that I've run across and this one is no exception. The wiring detail is almost TOO fine.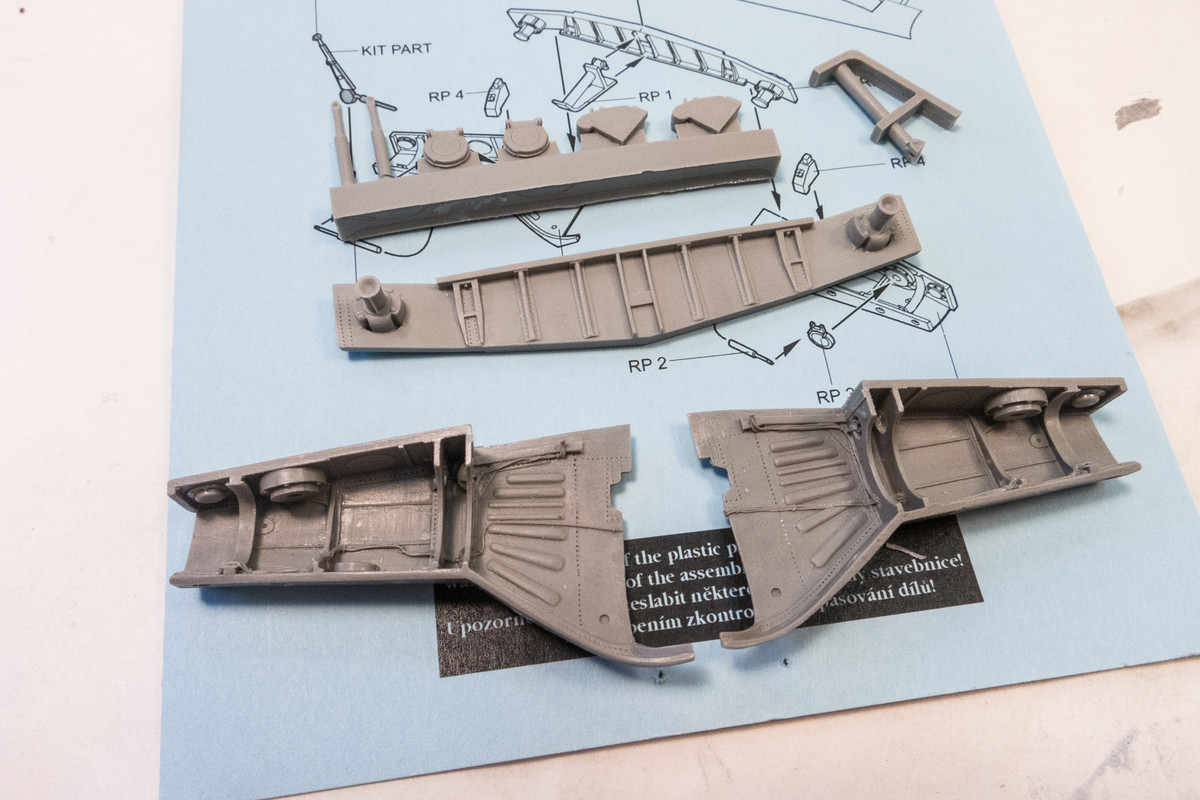 Since the Hasegawa wheel wells are separate inserts, it should be a plug-n-play replacement and there shouldn't be any messy removals to deal with besides removing some hefty casting bases. Note that the Hasegawa wheel wells has almost all of the details as the Aires parts but they are not as finely rendered. So the deficiency is not one of omission but execution, which may be relevant.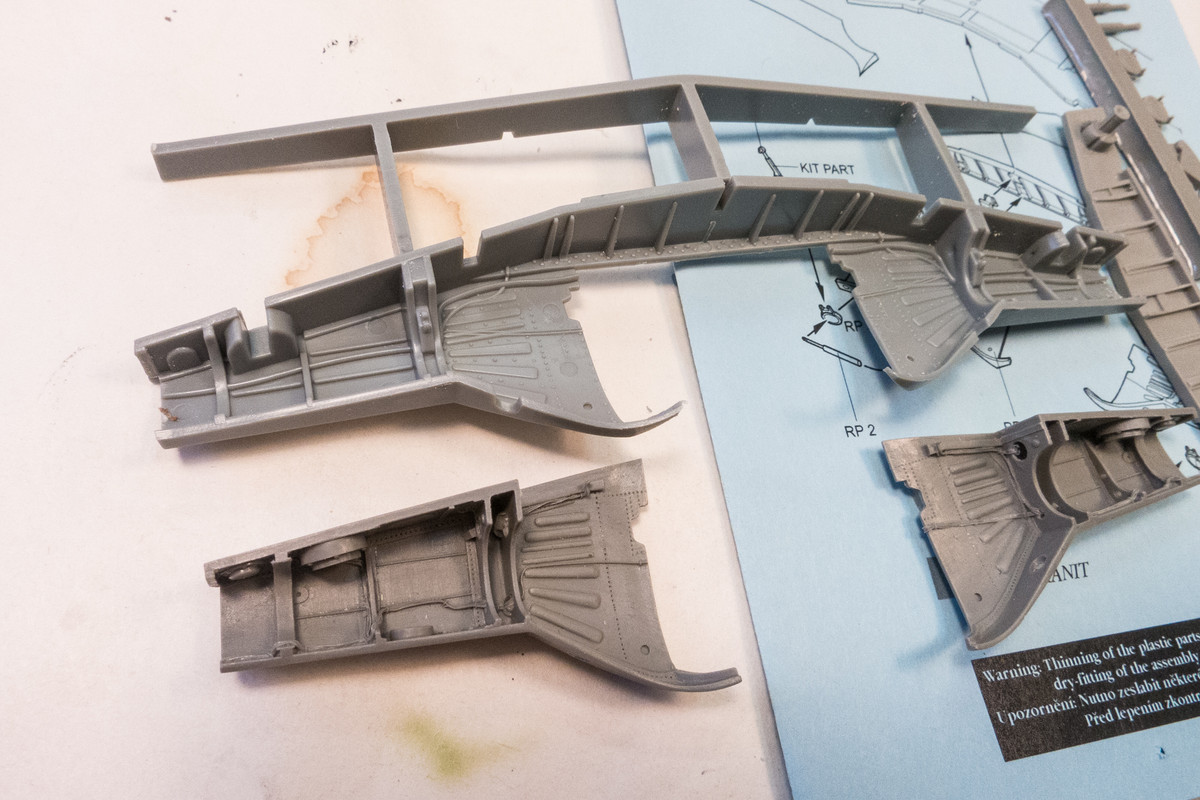 The kit wheel well insert is integral to a spar that helps maintain the correct spacing between the upper and lower wing parts. Grafting the spar into place with the Aires wheel well parts should not be an issue.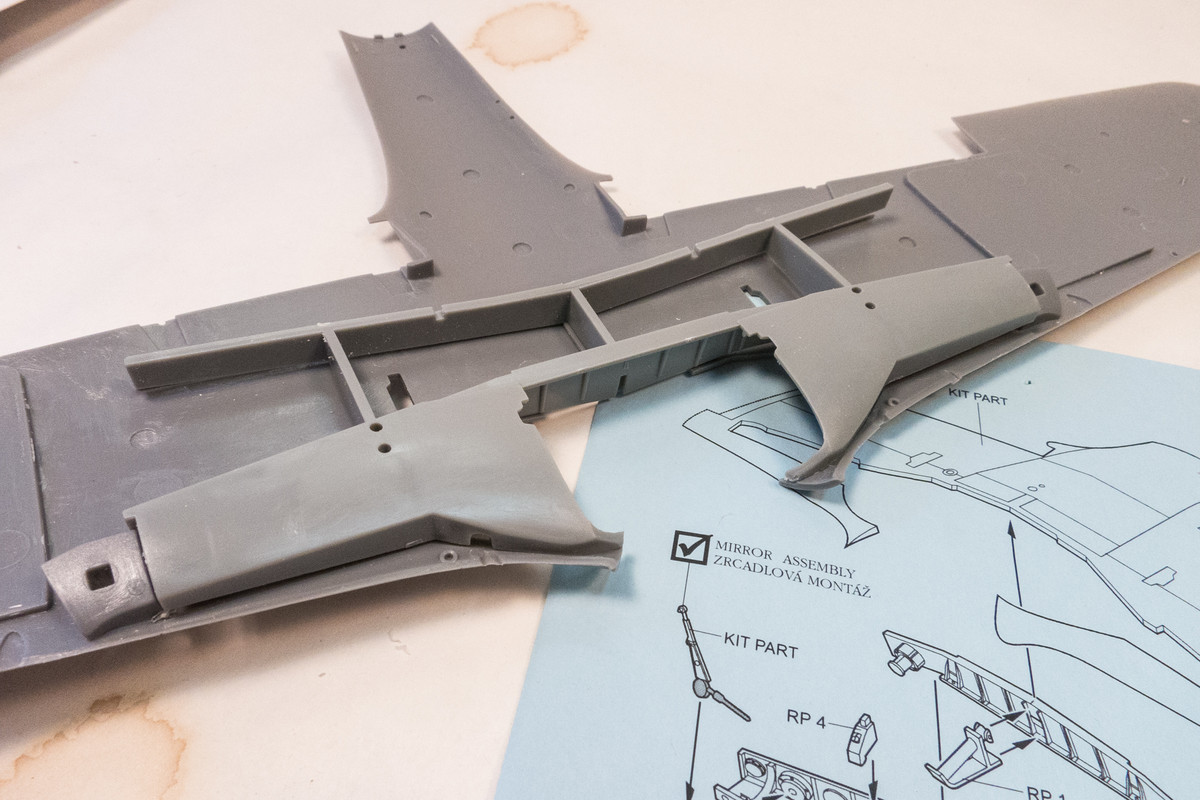 When I place one of the Aires wheel wells into place, I start to notice some issues. With the skinny end of the Aires part butted up directly against the landing gear base, the holes for the wing guns do not line up correctly. And the wide end of the part doesn't reach the end of the wing part like the kit piece does. As if the Aires part is undersized.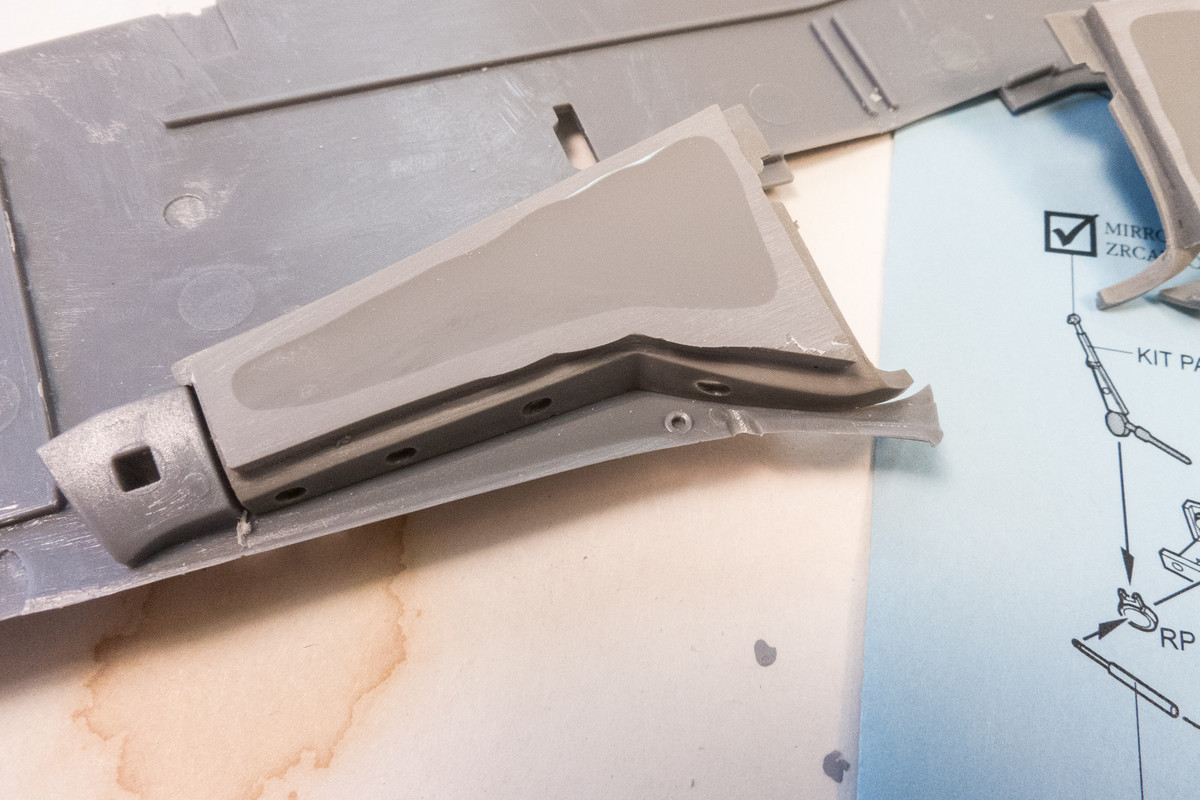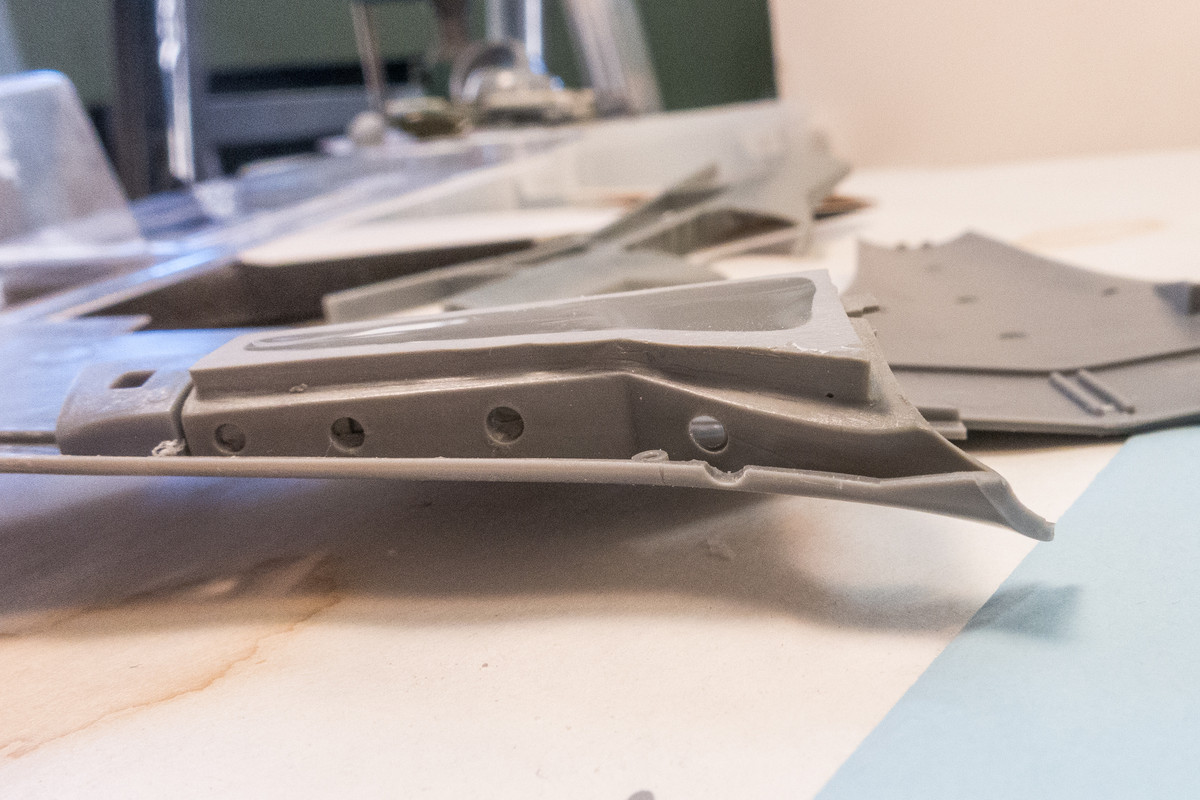 The three major components of the Aires set fit positively with one another so I temporarily glued them together using CA glue.
And then took measurements using a Micrometer.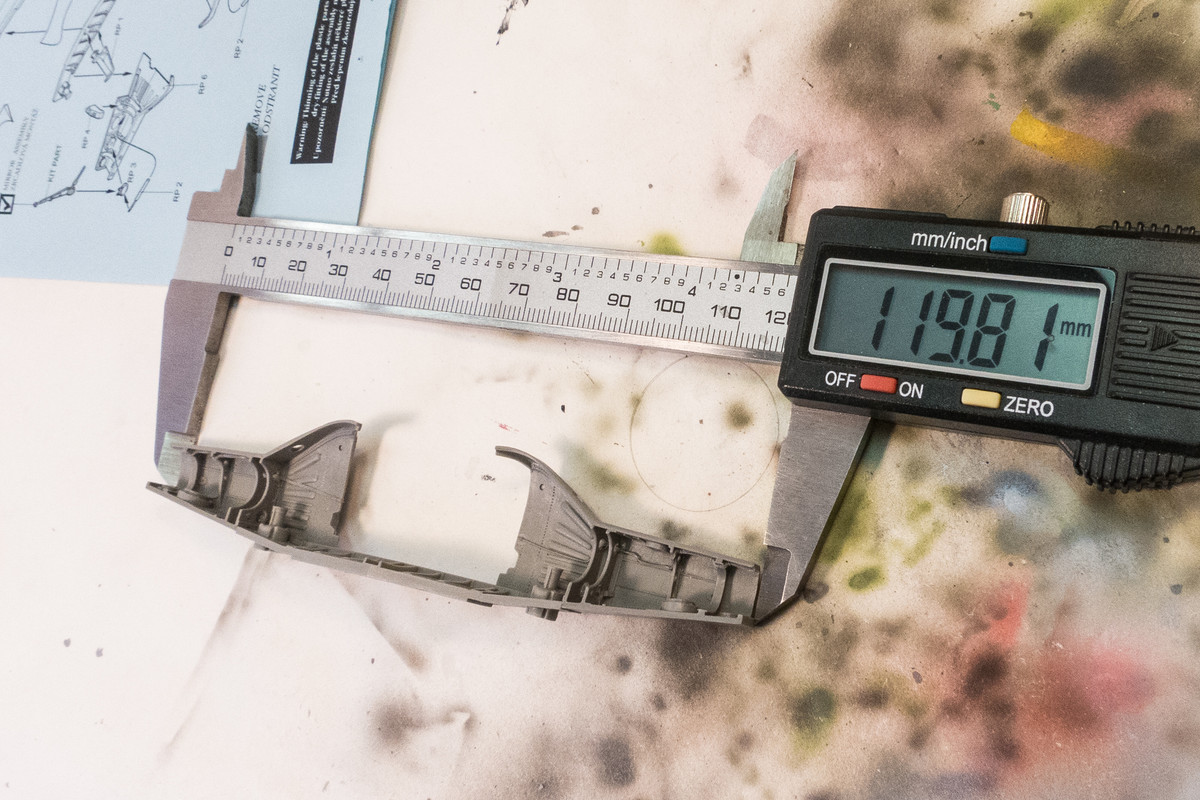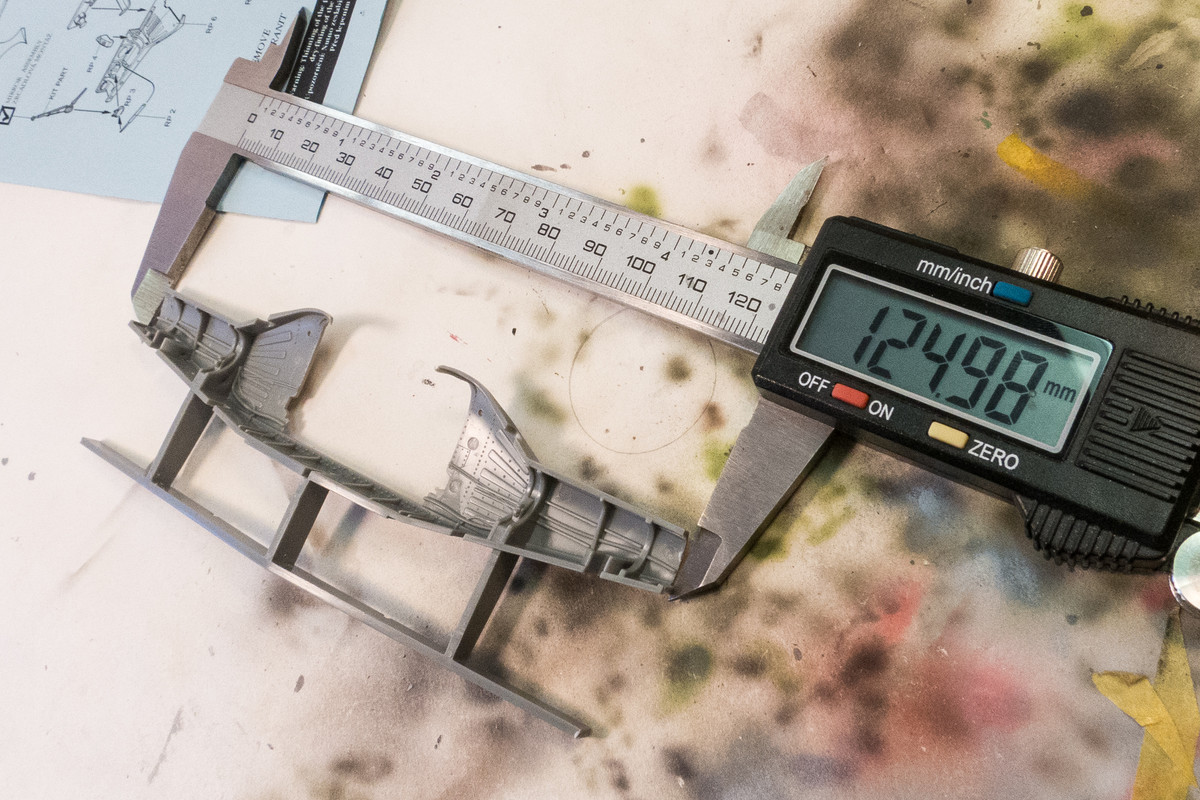 Centering the Aires wheel well onto the wing bottom reveals the gap caused by the undersized wheel well, which is actually not a huge issue in my book. I'm more worried about the alignment of the wing gun holes.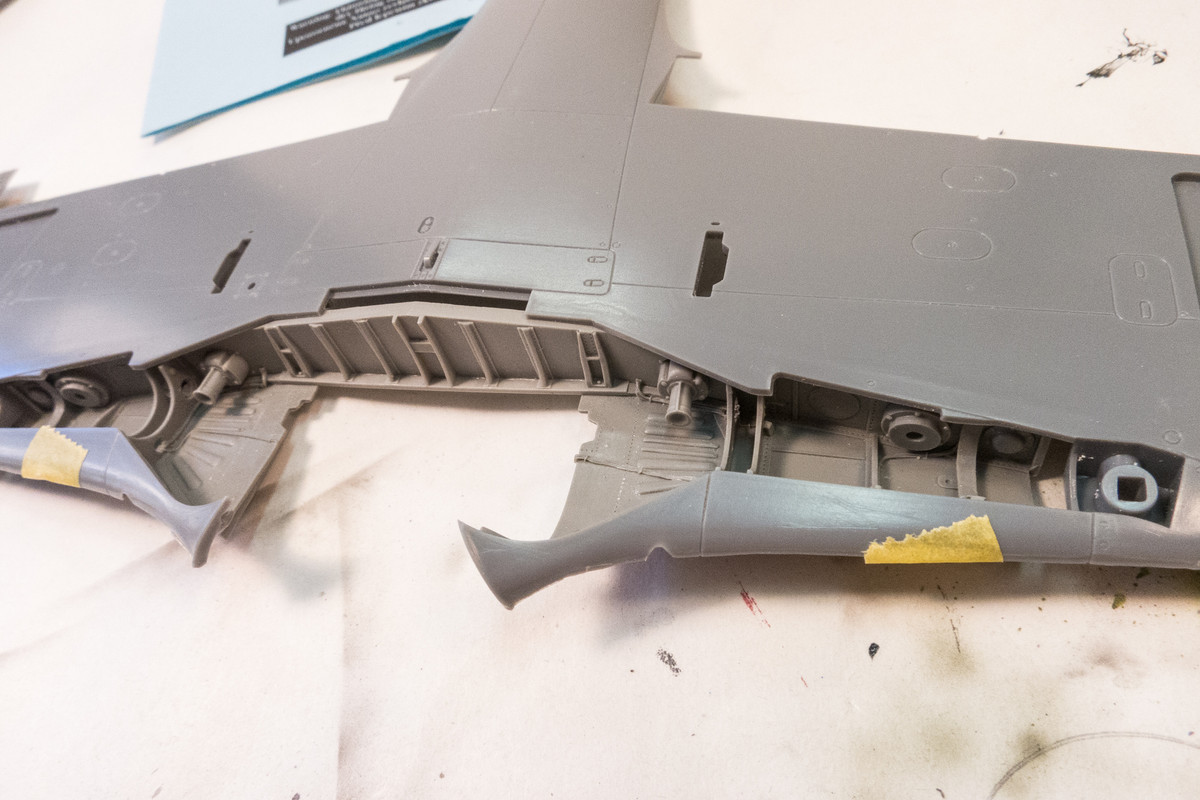 The Aires wheel well parts are definitely undersized. I COULD get them to work, if I wanted to. But I'm thinking that the enhancement in detail is not worth the effort. I also have this...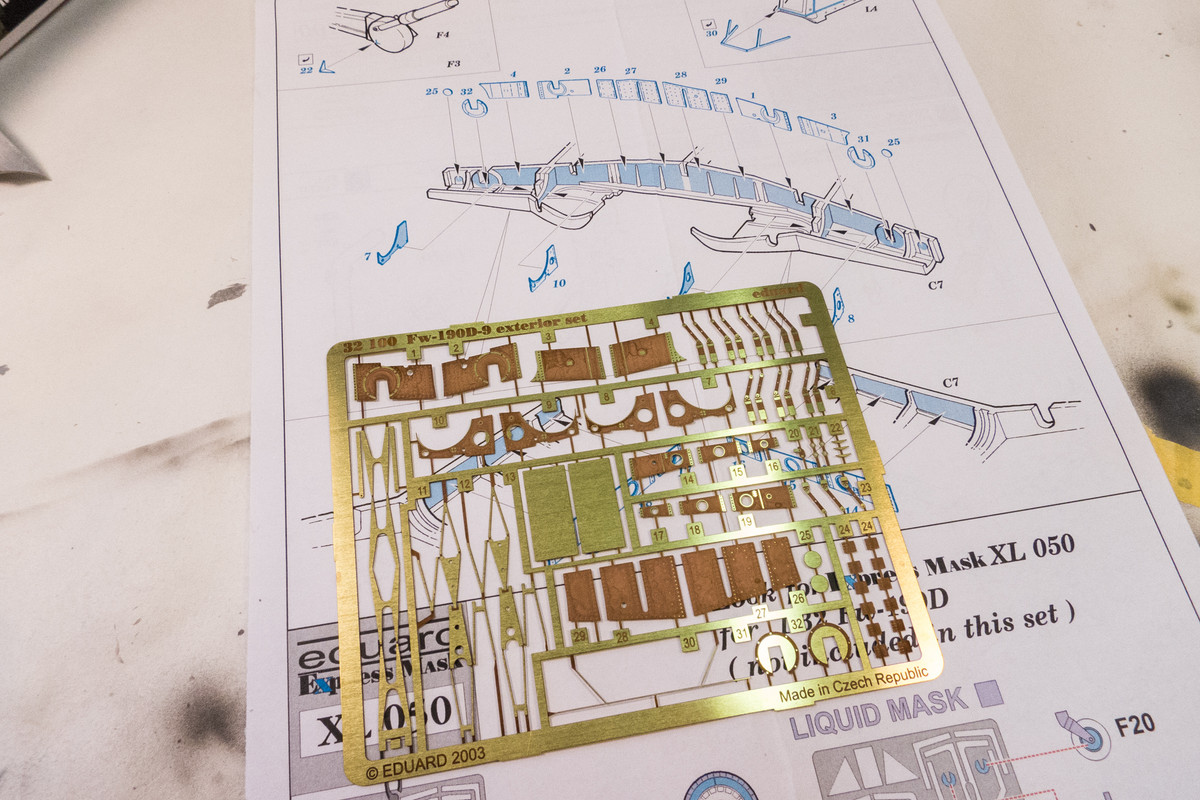 which could be used to spice up the Hasegawa wheel well a little. I'll think about it.
The first step to establish the fuselage bulge has been taken. Instead of randomly slathering some putty, I want to use sheet styrene as a form to help establish some consistency.