1/32 Hasegawa Fw 190D-13 Yellow 10
Posted:
Wed May 20, 2020 2:02 pm
I think it's time to start another build post. I've got two on-going builds that are having to be paused for the time being. I am waiting for some aftermarket parts for the G-14 that are generously being donated by a SPAM/LSP member but they seem to stuck in transit. No tracking update since April 25! Hopefully, it is just a pandemic-related delay and not a lost package. The Tank is in the initial stages of weathering. I have access panels on the bottom of the wings that I scribed but didn't have the skill/dexterity to add the small latches. I was going to just leave them blank but I'm now working with someone who's willing to try and make up some small latch decals to try. Don't want to go much further on the weathering until I get those latches squared away.
So... I need something else to work on. The Fw 190D-13 has been on my list for a while now. It is an interesting machine in that it is relatively rare (only two operational machines that have been photographically recorded). However, the one machine (Yellow 10) is very well documented since it was captured by the Allies at the end of the war, brought to the US and ultimately fully restored. It's well documented photographically but difficult to interpret since the wartime photos are in black and white and the scheme was an unusual, one-off type of field application. I have two reputable resources available (Jerry Crandall's Dora Volume Two and JaPo's 190D Volume Two) but both have different interpretations as to what the color scheme looked like.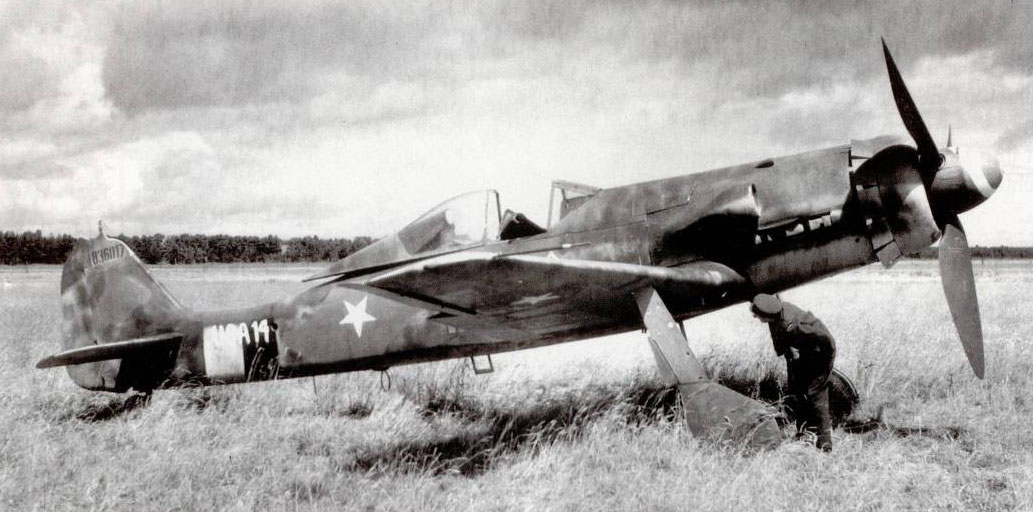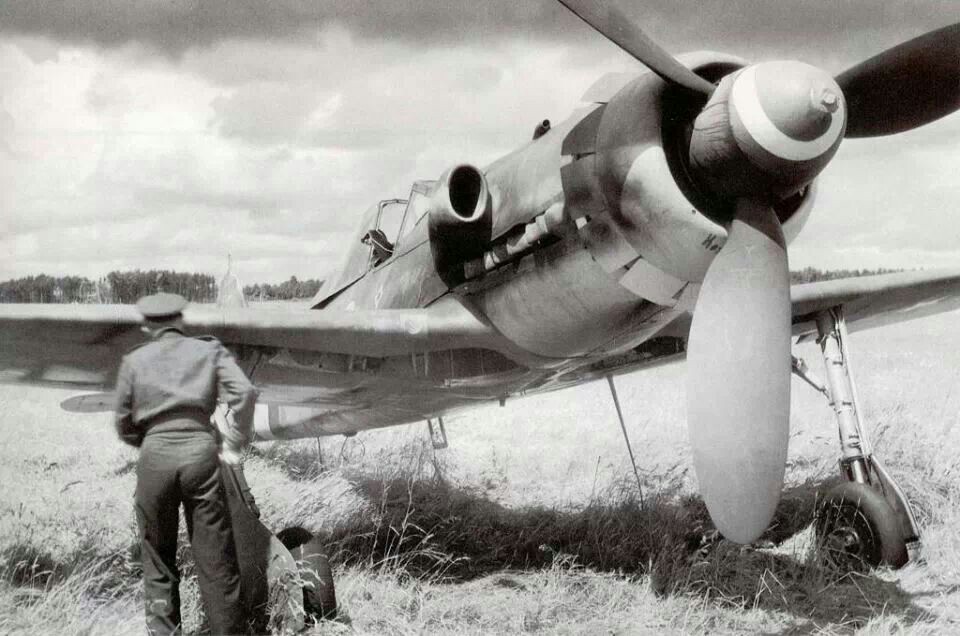 The Hasegawa Fw 190D-9 kit, which is excellent by the way, will be used as the base. I've collected quite an arsenal of aftermarket items for the Dora since it is my favorite aircraft, some of which are overlapping and won't be utilized.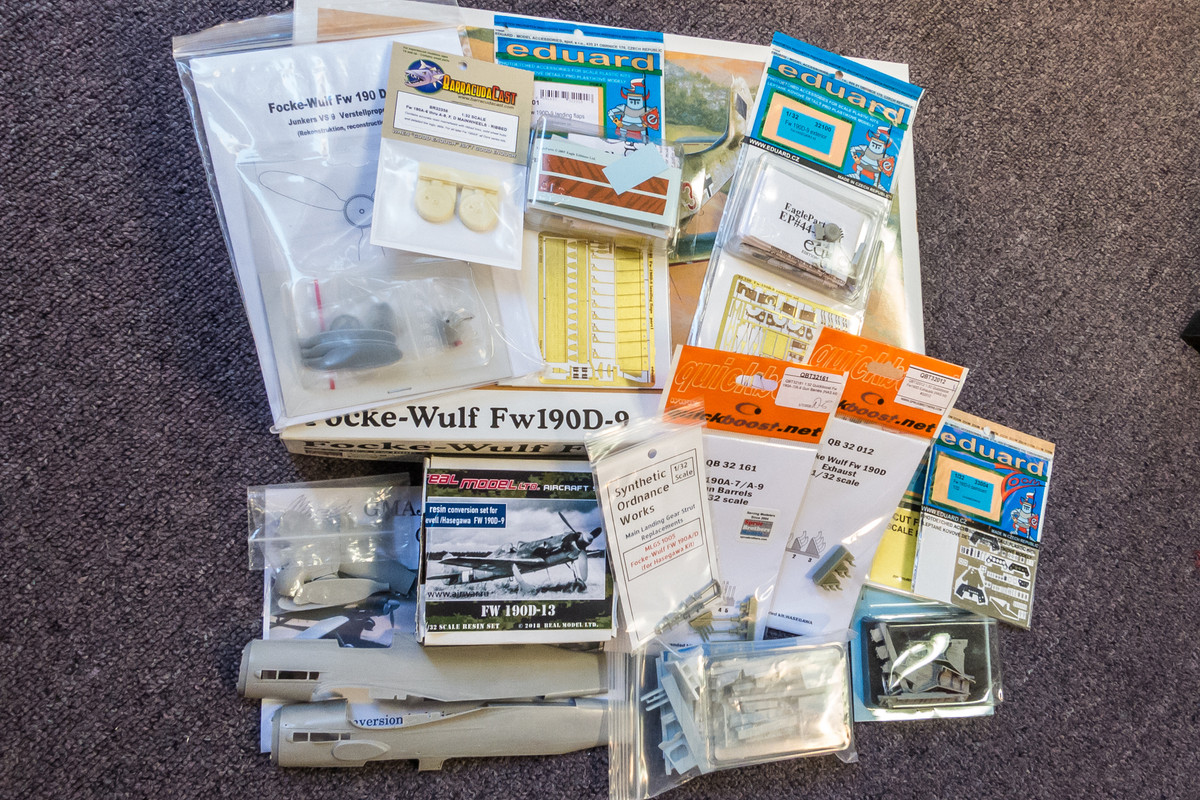 Here is a list...
1. 1/32 Hasegawa Fw 190D-9 model kit
2. Grey Matter (Jerry Rutman) 190D-13 conversion set
3. Real Models 190D-13 conversion set
4. Henri Daehne VS9 190D-13 prop
5. Eagle Editions 190D cockpit set
6. Eagle Editions 190D wooden flaps
7. Eagle Editions 190D-9, D-11, D-13 tail wheel
8. Aires 190D wheel wells
9. Synthetic Ordnance Works 190D landing gear legs
10. Quickboost 190D exhausts
11. Quickboost 190A-7/A-9 gun barrels
12. Barracuda 190D wheels
13. Eduard 190D exterior details
14. Eduard 190D instrument panel
15. Eagle Cal Yellow 10 decals
Like I said, some of these items overlap and may not be used. For example, if I use the Aires wheel wells, the Quickboost A-7/A-9 gun barrels will not be necessary since Aires correctly represents the metal (not fabric) boots for the wing-mounted guns. The wheel well details from the Eduard photoetch would also not be necessary. I won't go into the Hasegawa kit parts since I've done that on my previous D-9 builds. I'll talk a little bit about the conversion from D-9 to D-13 and how I am going to attempt the modification.