Happy New Year everyone. It is a good year for me so far. This is one of the 13 models that I finished yesterday. It is a 1/72 scale Russian Troop Carrying Glider from WWII. It is a short run kit from Eastern Europe and was a bit tough to get together and paint. This bird fought me all the way to the finish line: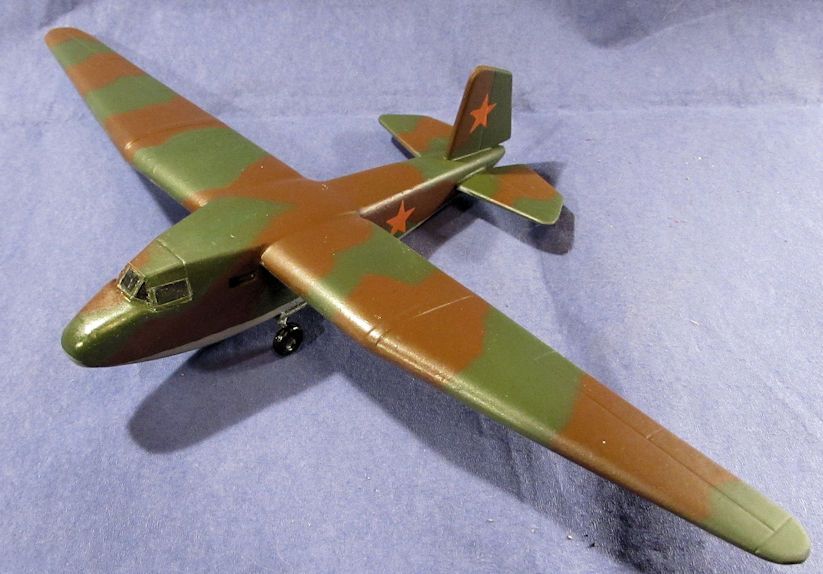 There it is, a model of something I never knew ever existed. I'll have to do more research on this to see how it was used. Meanwhile, enjoy!
Afterward, feel free to check out my latest vehicles to see the rest of what I finished.
Thanks for looking in, comments are welcome.