This past year, I lost four good Forum friends; three of whom I wanted to meet in person. All were decorated veterans and overall outstanding modelers. Some of you may have known them from past Forums. They are:
Chad Lebo aka Zod
Cliff aka New Mex
Rich Durham
and Carl aka Shellback,
This is the model I am building as a tribute to them all. I chose this particular model because it is:
-> One of my all-time favorite tanks.
-> it fits in my SoCal AMPS chapter's Patton Group Build for the next West Coast IPMS Nationals.
and -> Carl himself did such an outstanding job on one of these models.
I can only hope to do as well.
Here is the kit: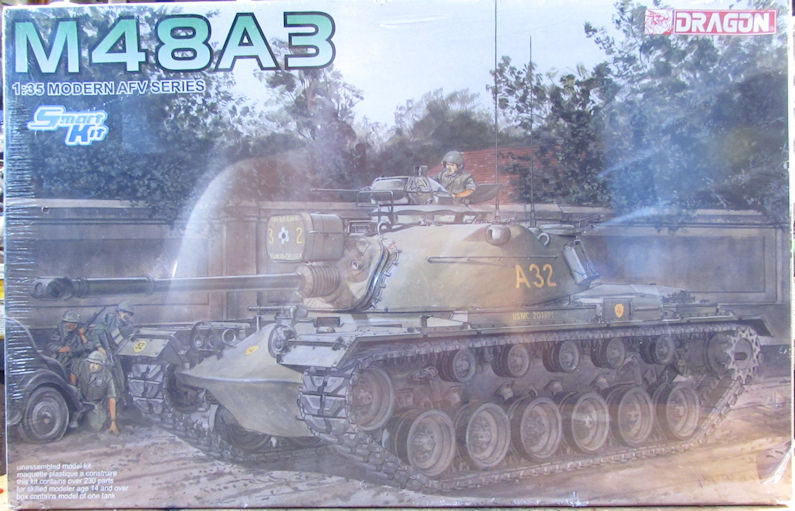 Here is my progress on this model. All this work was done on both Hobby Days Friday and Saturday.
The first thing I did was to assemble the two drive sprockets and then match up all the roadwheels and assemble all the return rollers: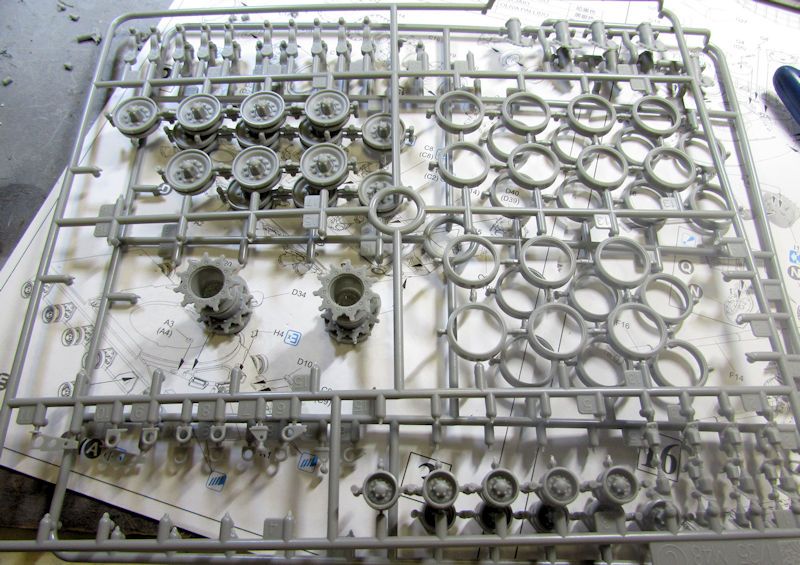 I'll paint the tires separately and add them before I install the roadwheels. I left everything on the sprue so I wouldn't lose them. That is a chronic problem I have...
Next was to add all these detail parts to the lower hull. I'm not quite sure exactly what they are, but they are all on there now: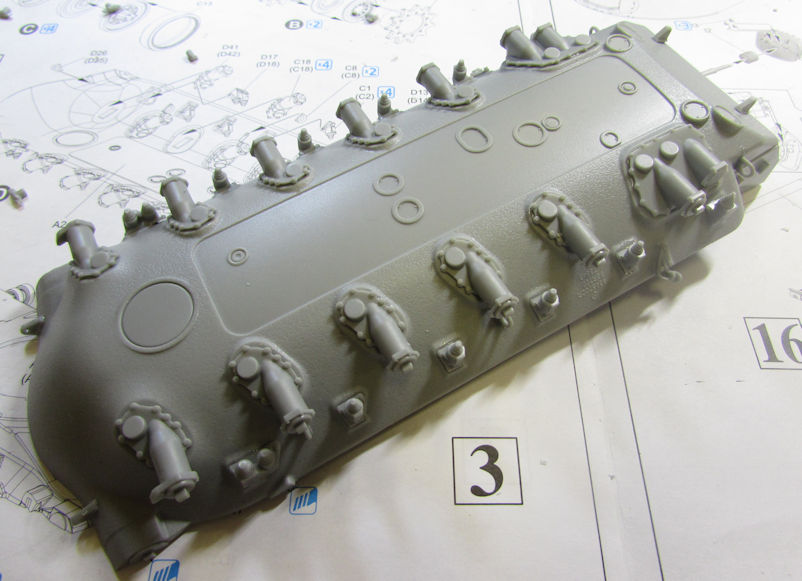 After that, I added the return rollers to the upper hull, making this look like the wildest lowrider I have ever seen: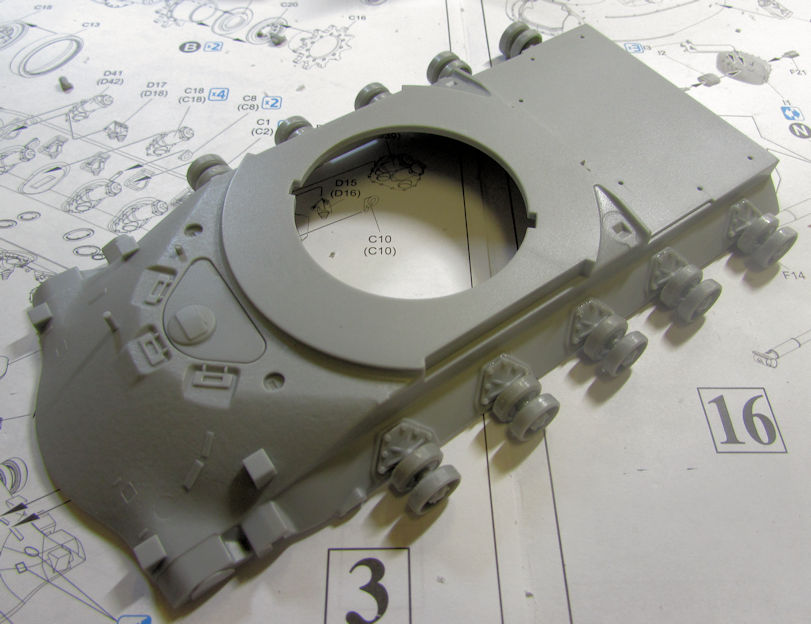 Letting that dry, I moved on to do the basic assembly on the turret: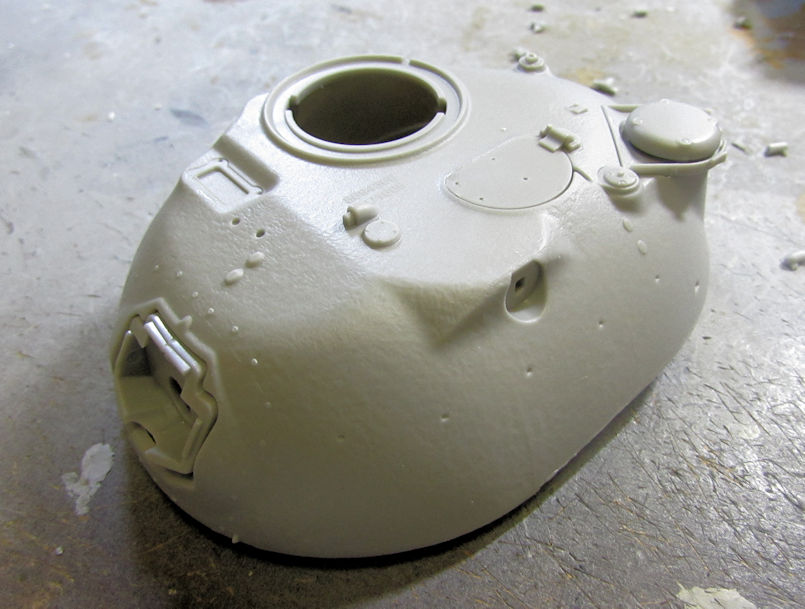 Later on, I cemented the upper hull to the lower hull, adding the turret to this to see how it looked: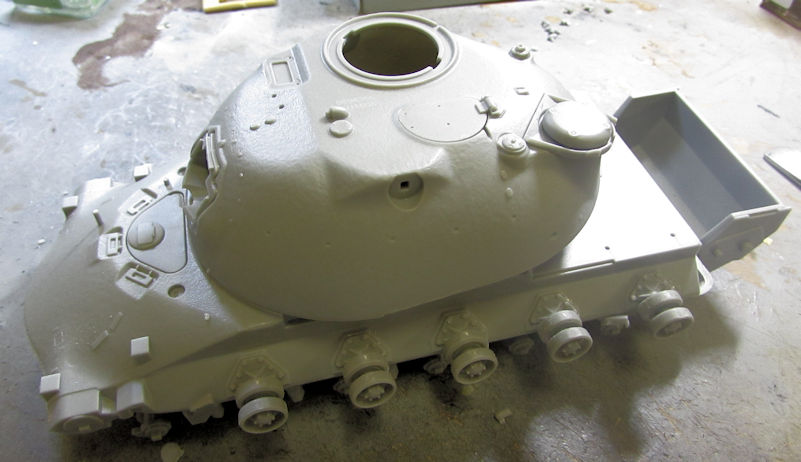 That does look really funky with the unfinished rear area. I just had to take this further by assembling the rear engine covers and louvers: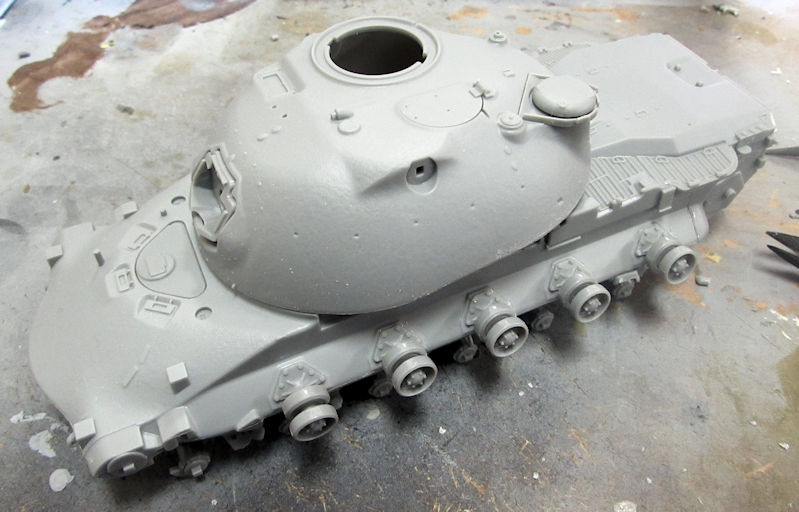 That's where I stopped in order to move forward on some of my other projects. You can see them in my usual thread.
Thanks for looking in, comments are welcome.