She is a big girl!
Length: 39.3 cm or 15.4 inches
Wingspan: 61.5 cm or 24.2 inches
170 parts on 4 large sprues and one clear
Nice crisp detail with two schemes presented. One the standard splinter scheme and one with desert camo, which seems to be applied over the splinter camo.
For some ungodly and unknown reason guess which one has piqued my interest? Anyone? I'll wait.....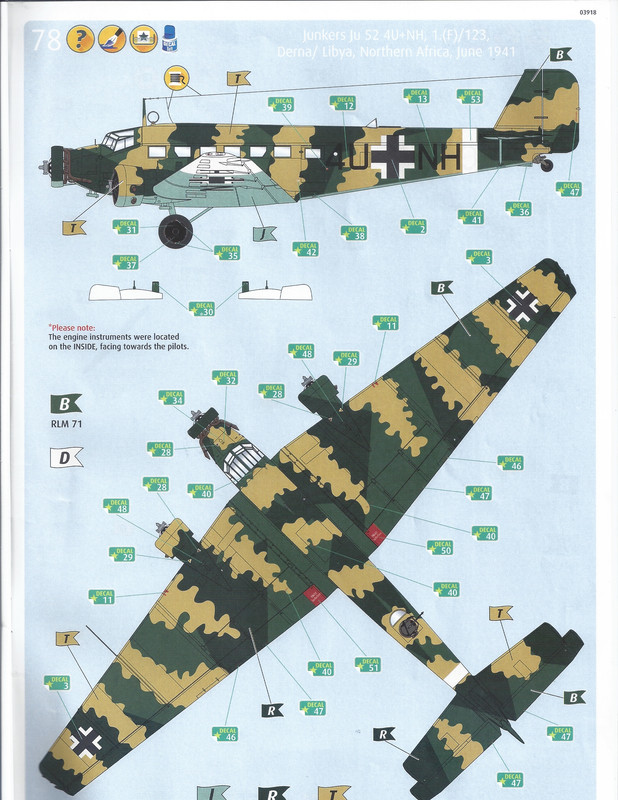 Almost like puzzle pieces. Looks to be a rather hard edge, too. Now, you folks that have built the Ju-52 before, how do you get the masking to settle into the corregated wings and fuselage?
Of course, there is a good old dark green.