Thanks Lyle!
Some additional info regarding the small municipality of Borlo.
The ones who were liberators of the municipality was the 2nd Armored Division "Hell on wheels"
The first group arriving to the "neighbourhood" was the 82nd Armored Reconnaisance Battalion in the first week of September 1944.
On the musem wall was (though in Dutch) a poster with more details.
Even if it is all in Dutch, you can identify some other groups described there as well:
- 19th Army corps
- 1st and 3rd platoon of C-company
- 113th Cavalry Regiment
- 803rd Tank Destroyer Battalion
to mention some.
And I am surprised how much detailed info you find of them on internet!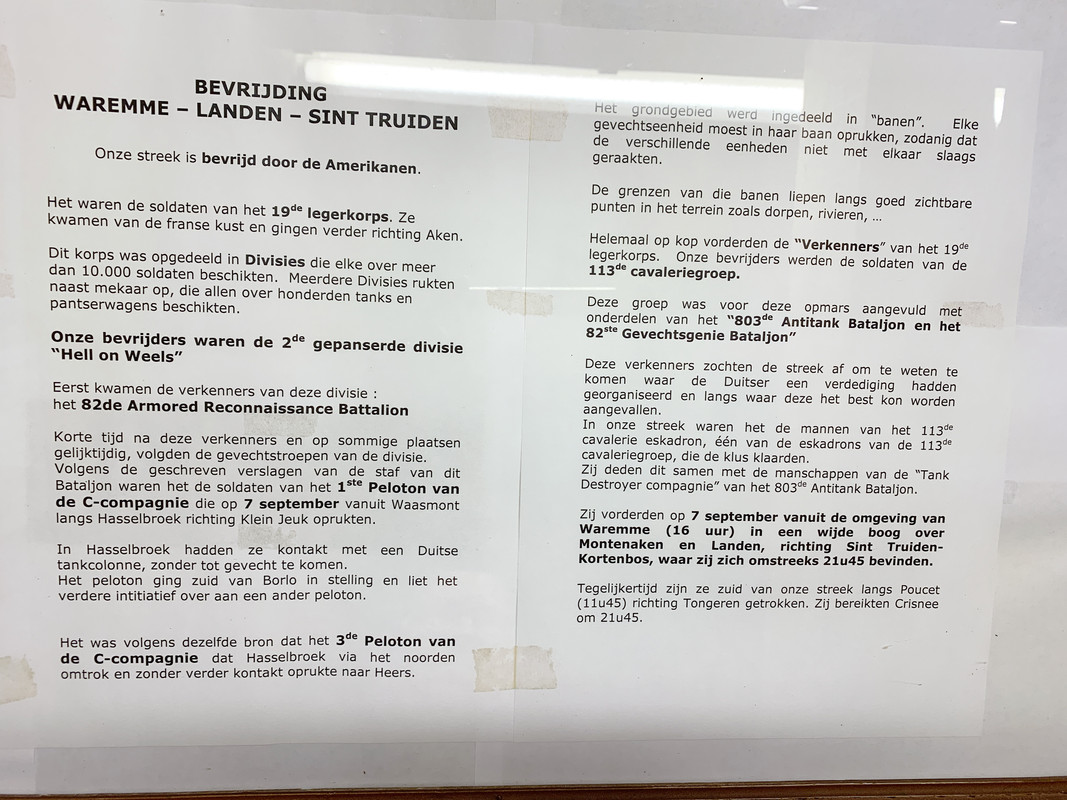 Then this was also on one wall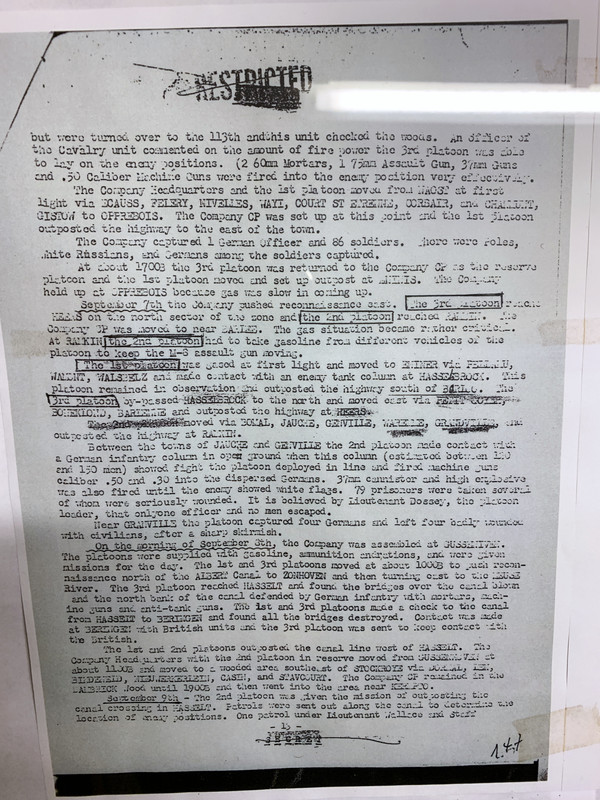 - Kari