Okay, I had some time so I managed to move a little forward on this model.
I painted all the detail parts that I had added to the Izumo earlier: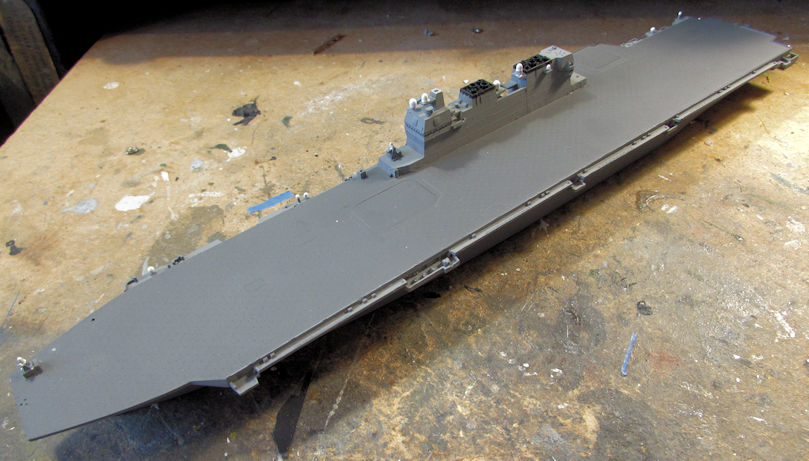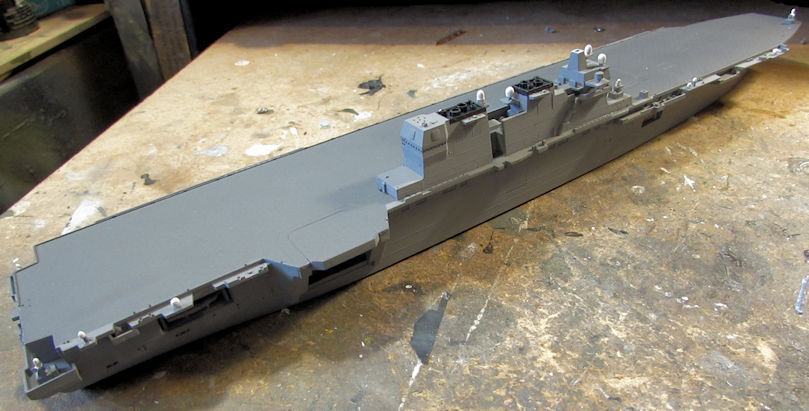 Here's a close up shot of the island details: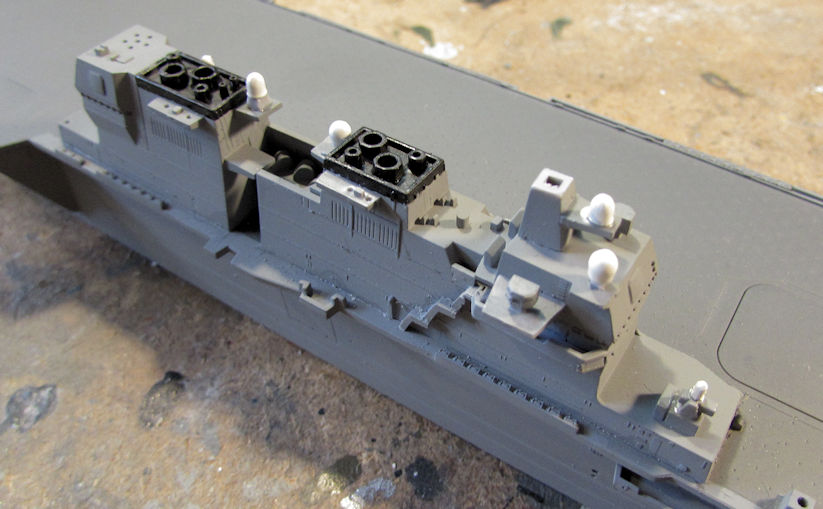 I found that due to the fine molding of this model, these parts were easiest to paint while on the model. Now I still have a few parts to add, but they are easily breakable and I'm going to add them after tackling the Photo-Etch. That way there's even less chance of breakage.
After that, I clearcoated this for decals. You can't really see it too clearly in this pic, but it is shiny and ready for decals: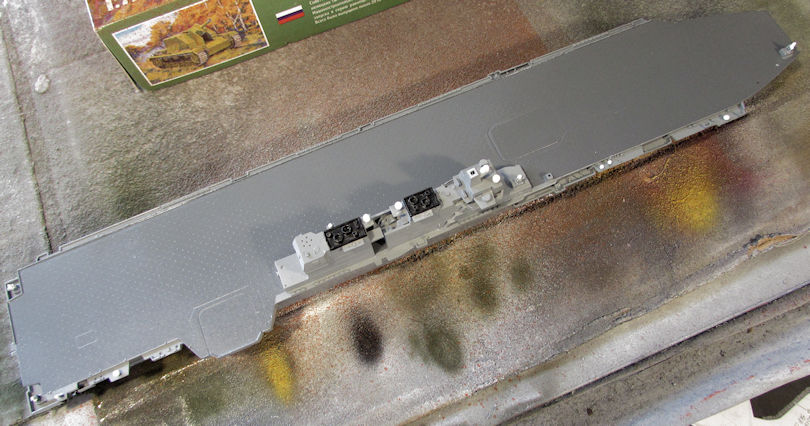 Okay, that's all I got for now. I hope you enjoyed the tour. Stay tuned, there's more to come; especially since it's supposed to rain for the next three days! Yay!!!
Thanks for looking in, comments are welcome.